Seattle Hotel Business Center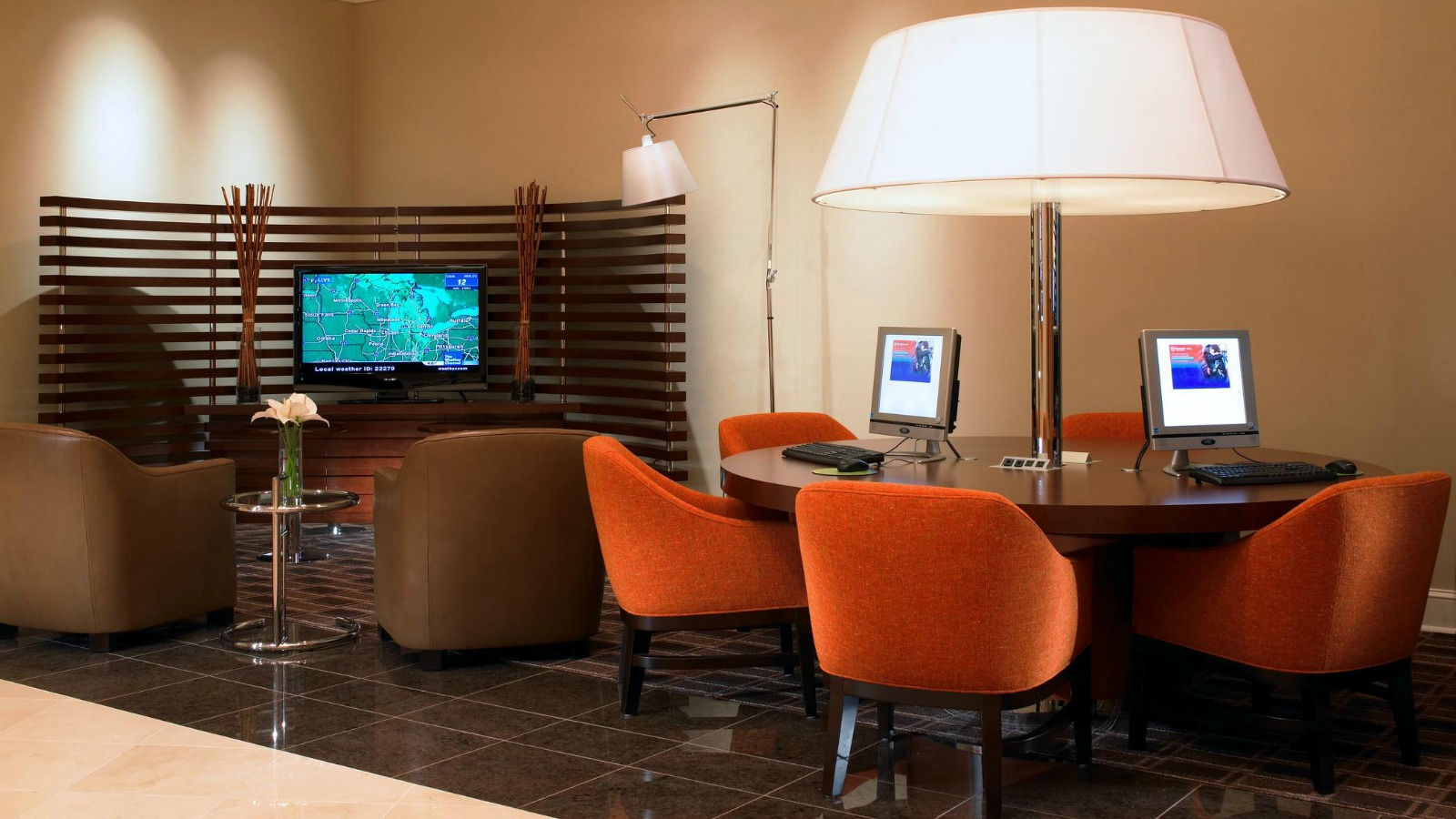 Stay connected with Wi-Fi access in your guestroom or work smart in our Business Cener. Offering complimentary Wi-Fi, you can grab Seattle coffee at In Short Order or swing by Travel Traders for magazines, souvenirs, gifts and sweets while you stay connected with family, friends or work. Our Business Center features internet stations, complimentary Wi-Fi and Ethernet ports (for hotel guests), printing and fax capabilities, magazines, newspapers, board games and light snacks and beverages at In Short Order.
FedEx Office Business Center
Stay connected in our 24-hour Business Center. Our full-service FedEx Office Business Center offers guests the convenience of professional event or business meeting support with a wide range of services: from an ATM machine, shipping, facsimile transmission and receiving, copy service, and office supplies to postage and package mailing, overnight courier service, word processing/personal computer use, and High Speed Internet Access. The center is accessible for self service with guestroom key.
Hours: 24 hours
Staffed hours: Monday - Friday 8 AM - 5 PM; Saturday and Sunday 9 AM - 5 PM
Fee: Complimentary
View all Services and Amenities.