Venture to Seattle's Waterfront From Our Downtown Hotel
Make time to explore Seattle's historic Waterfront during your getaway to Sheraton Seattle Hotel. We're located just steps away from this premier destination, where waterfront views, fresh sea air and an array of one-of-a-kind attractions create a colorful atmosphere for fun, entertainment, adventure and romance. From dynamic restaurants to unique shops to picturesque piers and parks, the Waterfront has a bit of something for everyone.
Make your way to the Waterfront and browse the array of curio shops, sample fresh Pacific Northwest seafood, relax on a pier or catch a ride to the beautiful islands of the Puget Sound. The opportunities for exploration are truly limitless.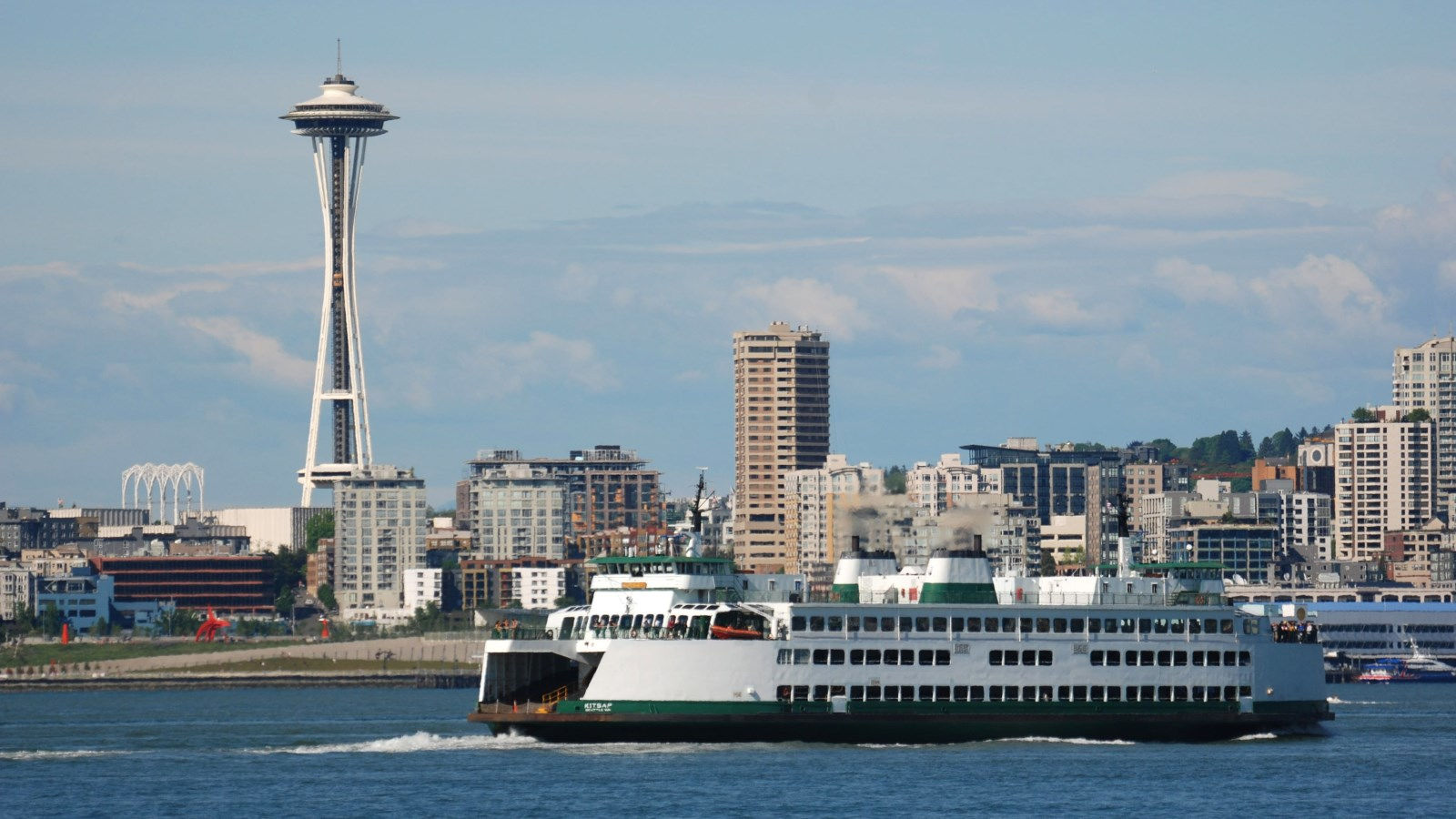 Seattle Waterfront Attractions, Piers and Parks - Stroll along the wooden piers of Waterfront Park - Pier 57 to Pier 59 - and enjoy spectacular views across the water from the various platforms and telescopes. Relax by the bronze Waterfront Fountain and soak in views of Elliot Bay from Piers 62 and 63. Wind down your day by exploring the underwater world of the Pacific Northwest at the Seattle Aquarium.
Head to Olympic Sculpture Park to stroll through the sculptures while enjoying dramatic views of the Olympic Mountains and Puget Sound. Play fun arcade games at the Seattle Waterfront Arcade or sail off into the sunset from the Bell Harbor Marina. Hop on a bike or go for an invigorating run in Myrtle Edwards Park, one of Seattle's many beautiful green spaces, where you'll witness spectacular views of the Puget Sound, Magnolia Bluff, Olympics Mountains and Mount Rainier.
Seattle Waterfront Adventures & Cruises - Catch a cruise from Pier 55 across the Puget Sound to Tillicum Village on Blake Island, and enjoy native American culture, a traditional salmon dinner, a dance show and local art, or take a Washington State Ferry to Bainbridge Island and browse quaint shops and restaurants. Argosy Cruises offer harbor and dinner cruises with stunning views of the Seattle skyline, live entertainment and commentary on Seattle's history. Enjoy sunset sails and private charters on Emerald City Charters' 70-foot sailing yachts. Cruise to Alaska and British Columbia from the Bell Street Pier Cruise Terminal along Seattle's downtown Waterfront, which features Norwegian Cruise Line and Celebrity Cruises.
Seattle Waterfront Shopping - From local wines and hand-painted ornaments to unique Seattle souvenirs, you will find treats and treasures in the shops along the downtown Seattle Waterfront. Check out stores such as Exclusively Washington, which showcases local artists, Simply Seattle with one-of-a-kind souvenirs, and Ye Olde Curiosity Shop. Or shop at Pirates Plunder, Nature's Wildlife Gallery, Experience Shoes, and Seattle Antiques Market.
Seattle Waterfront Dining - Feast on Pacific Northwest seafood and American cuisine at waterfront restaurants, cafés, bistros, wine bars, diners, bakeries and blues clubs on the vibrant Seattle Waterfront. Seafood lovers flock to outdoor vendors serving battered fish, fresh oysters and clam chowder. Enjoy waterfront dining experiences at Anthony's Fish Bar, Anthony's Pier 66, Caffe Appassionato, Crab Pot, Elliott's Oyster House, Highway 99 Blues Club, Ivar's Acres of Clams, Matt's Gourmet Hot Dogs, Okinawa Teriyaki, Six Seven, Steamer's Seafood Café, The Fisherman's Restaurant and Bar, The Salmon Cooker, Trolley Café and Waterfront Seafood Grill.
Hotels near the Seattle Waterfront
Situated walking distance away from the Seattle Waterfront, Sheraton Seattle Hotel is a stylish, modern hotel in the heart of downtown. Relax in our well-appointed guest rooms and suites, many of which offer panoramic views of the Emerald City. Savor classic American cuisine and microbrews at Daily Grill Restaurant or enjoy a perfectly prepared martini in Fountain Wine Bar and Lounge. Get energized our Sheraton Fitness Center or unwind in our heated indoor pool. Ask our concierge to help your plan your adventure to the Waterfront, or host a special event in our hotel's 75,000 square feet of meeting, event and banquet space.
Check out more things to do in Seattle, and get a glimpse of Seattle's beauty, vibrancy, warmth and energy by watching the Seattle destination video on VisitSeattle.org.