Seattle Weekend Getaways & Packages
With its cool urban vibe, magnificent waterfront and breathtaking mountain views, the Emerald City is a spectacular destination for Seattle weekend getaways. Whether you are seeking a colorful cultural experience, a romantic escape, a sightseeing vacation, a shopping spree, or an outdoor adventure, Seattle is the perfect place for playful weekend getaways on the Washington State Coast. Check out all of the city's exciting attractions, art museums, entertainment and sport venues, beautiful parks and eclectic neighborhoods full of adventure.
Seattle is a dynamic getaway where you can eat fresh seafood at a waterfront restaurant, shop at trendy boutiques, enjoy beautiful art, and sail off into the sunset. Explore downtown Seattle and the lively Seattle Waterfront lined with unique shops, restaurants and bars. Stroll through Pike Place Market and shop for fresh fish, produce and arts while enjoying sumptuous Seattle seafood, listening to live music and savoring views of islands and mountains. Walk to the Seattle Center, a beautiful cultural oasis with the Space Needle, Seattle Art Museum, and the Experience Music Project. See a show at the Paramount Theater, experience the Seattle Symphony at Benaroya Hall and enjoy the opera at McCaw Hall. Shopping and dining at historic Pioneer Square and the International District caps off your Seattle weekend getaway.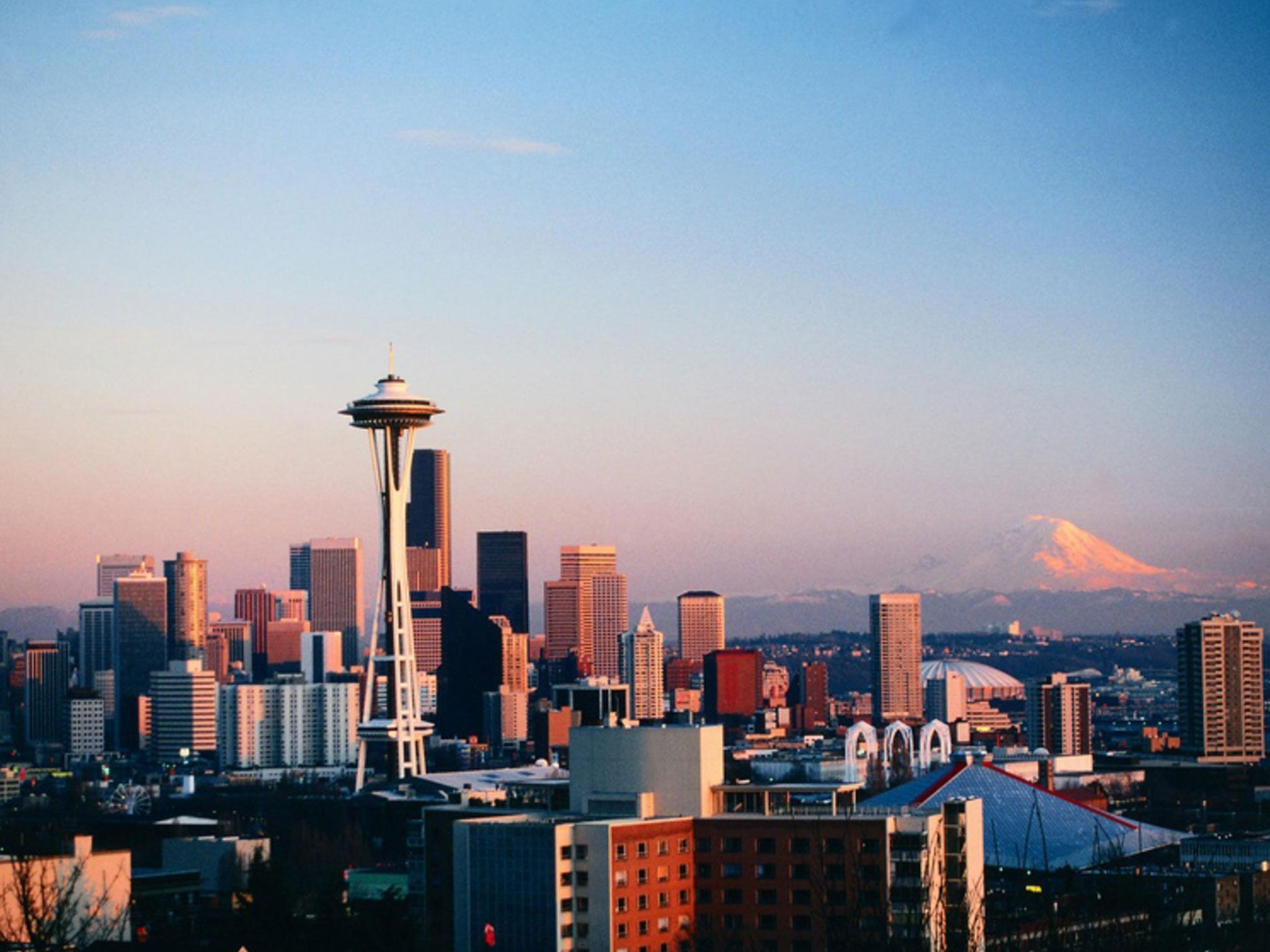 Seattle Romantic Getaways
Escape to a dreamy destination for a romantic Seattle weekend getaway. From strolling along the Seattle Waterfront to dinner cruises on the Puget Sound, a romantic getaway in Seattle will captivate your soul. Enjoy waterfront dining on the Seattle Waterfront. Ride to the top of the Space Needle and enjoy a romantic moment above the Emerald City. Explore Seattle Art Museum and Frye Art Museum. Browse eclectic art galleries in the funky Fremont neighborhood. Hear the smooth sounds of jazz at Dimitriou's Jazz Alley, one of the top jazz clubs in the world, or enjoy romantic sunset walks along beautiful Alki Beach.
Seattle Weekend Getaways & Day Trips
Heat up your Seattle weekend getaway with an exciting day trip to the Woodinville Wine Country or the majestic Cascade Mountains. Nestled in the Sammamish River Valley, 25 minutes northeast of Seattle, the Woodinville Wine Country is a beautiful haven with many boutique vineyards and wineries. Sip passionately crafted wines at Chateau St. Michelle, Columbia Winery, Betz Family Winery, DeLille Cellars and DiStefano Winery. Hop aboard the Washington State Ferries or Victoria Clipper catamarans and enjoy a romantic journey on the Puget Sound to Bainbridge Island and the enchanting San Juan Islands with views of Seattle skyline and Olympic and Cascade mountain ranges. For outdoor adventure just beyond the glow of Seattle, tour and explore Mount Rainier, Snoqualmie National Forest, and amazing ski resorts like Snoqualmie Summit Ski Area and Mount Baker.
Seattle Weekend Getaway Hotel
Experience an unforgettable Seattle weekend getaway at the Sheraton Seattle, a modern high-rise hotel in downtown Seattle. Steps from Seattle's treasured attractions like Pike Place Market and downtown restaurants and shops, Sheraton Seattle is a playful retreat for your Seattle weekend getaway. Relax in spacious accommodations with views of the city and mountains. Try classic American cuisine at the Daily Grill restaurant and sip a martini in the Lobby Lounge. Enjoy a work out in the fitness center, or dive into the indoor pool. Stay connected in our cool Wi-Fi lobby, let our concierge arrange tours and dining, or plan an event in our expansive meeting and event space.
Check out more things to do in Seattle, and get a glimpse of Seattle's beauty, vibrancy, warmth and energy by watching the Seattle destination video on VisitSeattle.org.